Computer & Peripheral Maintenance Services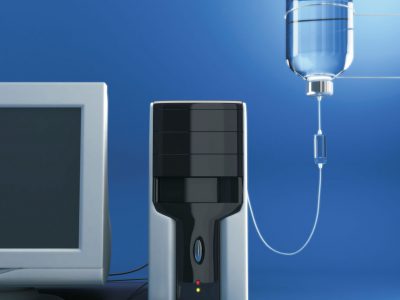 Most businesses these days function on the basis of technology. Everything from correspondence to meetings are handled with the use of technology, be it a simple telephone or a more advanced digital projector. Technology is the whole and soul of any business house. And how can we forget the computer, the desktop PC to laptops, PDAs and Notebooks…all are an integral part of company functioning. What happens when your computer stops working, when everything you do fails, and when you do not see a way out?
The answer is a Computer Maintenance Service.
Throughout our service center that includes specialized electronics and maintenance engineers and technicians; MBi provide wide range of maintenance works that cover all Hardware inventory substance and equipments might be owned by most of our clients. Maintenance services at MBi centers on making preventive and remedial maintenance works to wide range of computer equipments such as, Servers, PCs, Notebooks, Laserjet, DeskJet, Dotmatrix Printers, Monitors, UPS, Switchs and Routers.. etc.
Maintenance works may be effected through one of the following channels:
Concluding annual contracts with or without Spare parts, whereby a specialized engineer pays monthly visit to carry out either preventive or remadial maintenance to customer's equipments.
Providing technical support and maintenance services based on Time-Framework concept. Our standard time unit is either Full-day support (8 Working Hours) or half-day support (4 Working Hours).
In case of absence of a maintenance contract; MBi is ready to carry out maintenance based on per-call concept or design suitable customer needs/requirement.