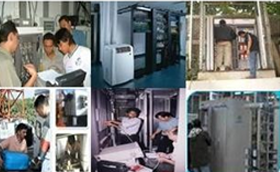 We at Operation & Maintenance Division endeavor to provide flexible, integrated, dependable, quality and responsive solutions for the Operation & Maintenance requirement in the telecom industry for proper implementation of SLAs. Our customers' commitment is our commitment. Not only are the services provided by us are cost effective but also in line with the customer expectations and satisfaction level, hence we are able to get renewal and extension of the projects of O&M received by us.
The Operation & Maintenance Division had a humble beginning with projects from Nokia, Siemens networl, XL, Telkomsel, Indosat, Alcatel etc. We are handling projects in O & M, under various scope of works like preventive & breakdown maintenance, diesel filling, electricity bill/rent payments, complete health check, manning of cell sites etc. With the promise shown so far we are bound to scale new distances with each passing month.
With this expertise in the background we are in a position to provide A TO Z solutions in Operation & Maintenance in telecom industry.
Carrying out The O&M activities Pertaining to BTS and OFC
Coordinating and Interacting with Customers for facilitating quality service delivery from time to time
Project Team Management
Raising invoices with relevant certified supporting documents in time
Realization of payments
Getting customer appreciation by focusing on customer satisfaction
Conducting technical interviews.